CUNARD LINE: U.S. Launch of Queen Victoria
THE GOAL:
Develop and execute a high-impact consumer and media launch for Cunard's Queen Victoria (QV) to the United States market highlighting the line's storied history and brand legacy. Key to the success was securing national and local broadcast coverage about the ship's debut in specific U.S. markets as well as feature story placement in leading travel and lifestyle publications during the inaugural year.
STRATEGY:
The launch of the Queen Victoria posed a difficult public relations challenge as Cunard's previous ship, the Queen Mary 2 (QM2) was the largest and most luxurious ocean liner in the world heralding a number of industry firsts. In addition to the launch, Cunard Line was retiring the much beloved Queen Elizabeth 2 during Queen Victoria's inaugural year.
To celebrate Queen Victoria's launch and pay homage to Queen Elizabeth 2, a highly visual, once-in-a-lifetime media event and photo opportunity was produced in New York's harbor.
Entitled "The Royal Rendezvous: Meeting of the Three Queens," the event brought together ­the QV, QM2, and QE2 for the first and only time. The three ocean liners met in the shadow of the Statue of Liberty amid spectacular fireworks as the ships departed on their voyages. Three video crews and three photographers were positioned in strategic locations in the harbor, and Associated Press was offered exclusive shooting opportunities from a helicopter.
A video package was edited that evening and immediately sent over satellite for U.S. distribution. Dedicated media pitching was also conducted to national and local print, broadcast, and online outlets. Forty leading U.S. based journalists were offered the exclusive opportunity to attend the event aboard QV.
Following the Royal Rendezvous event, two additional maiden call events were scheduled for QV, one in Ft. Lauderdale and one in Los Angeles. Each event featured local print and broadcast media attendance, as well as ship tours, photo opportunities, and consumer engagement.
In the year following the event, an additional 25 top tier journalists were hosted on sailings around the world. A high-profile fashion photo shoot for Condé Nast Traveler was also orchestrated, showcasing the QV amidst the epic backdrops of Scandinavia and the Baltics.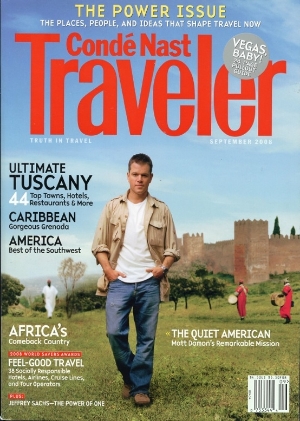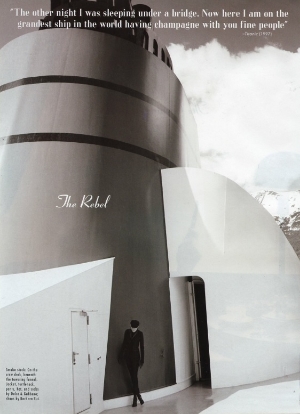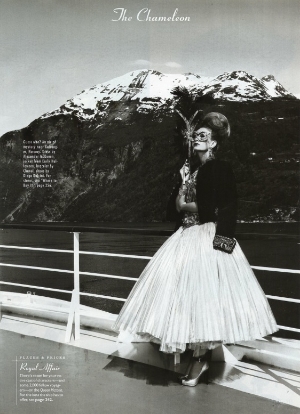 RESULTS:
The "Royal Rendezvous" simultaneously celebrated the first U.S. visit for Queen Victoria and kicked off the "farewell year" for QE2. The event generated global news coverage, with 75 million print impressions and 25 million viewers, and became a signature event for Cunard Line. The Royal Rendezvous is now an important part of the brand's legacy.
Print highlights included features in Condé Nast Traveler (a 12-page photo feature celebrating the "Golden Age of Travel" and Cunard's maritime heritage), Travel & Leisure, Robb Report, USA Today, Wall Street Journal, The New York Times, Chicago Tribune, Miami Herald, Boston Globe, and more. Broadcast highlights included NBC Nightly News, CNN Headline News, Fox & Friends, BBC America, and more.